Based in Taganrog, the town where the great Russian writer was born, the Chekhov Institute joined the Russian university four years ago as a branch institute, and offers mainly teacher-training programmes in the fields of foreign languages, natural sciences, philology and the sciences of history, among other areas.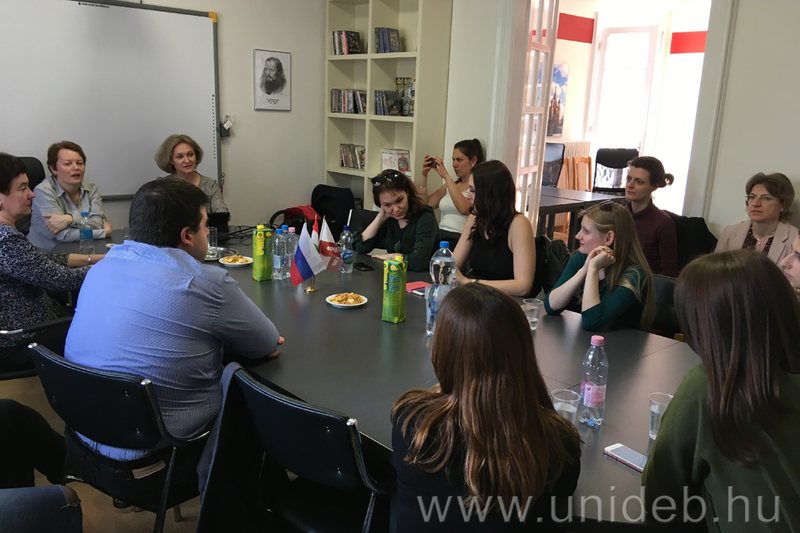 As the Institute of Slavic Studies of the Faculty of Humanities of the University of Debrecen has been running research programmes on Chekhov's oeuvre, the relationship between the two universities is nothing new. This relationship was made official on Wednesday.
- A delegation consisting of lecturers and students visited Taganrog last year. They gave presentations at the Chekhov Conference and also discussed details of the cooperation – said Róbert Keményfi to unideb.hu, following the signing of the agreement.  The dean of the Faculty of Humanities emphasized that the cooperation primarily focuses on collective research at the moment, however, it may also involve student and lecturer exchange programmes in the future.
During its three-day visit in Debrecen, the Russian delegation officially invited József Goretity, director of the Institute of Slavic Studies, to give a course on contemporary Hungarian literature in Russian at the Chekhov Institute.
- We have been running research programmes on Chekhov's life's work in the Institute of Slavic Studies for years. From now on, due to this agreement, students can also join these programmes – explained József Goretity, who also pointed out that UD students have been invited to the Taganrog Summer University, which may highly contribute to the success of the  cooperation.
The relationship with Russian institutes may further expand in the near future, as Rostov University is expected to sign an agreement with the Tolstoy Association soon.
Press office