On July 7, the new home to the local hockey teams of DEAC [Debrecen's University Athletic Club] and DHK [Debrecen's Hockey Club] was officially inaugurated in the building complex of Debreceni Jégcsarnok. The event, which attracted significant media attention, was attended by MP Lajos Kósa, President of Magyar Országos Korcsolyázó Szövetség (MOKSZ) [Hungarian National Skating Federation], Zoltán Bács, Chancellor of the University of Debrecen, and András Fodor, Head of the relevant DEAC department and also Chairman of DHK.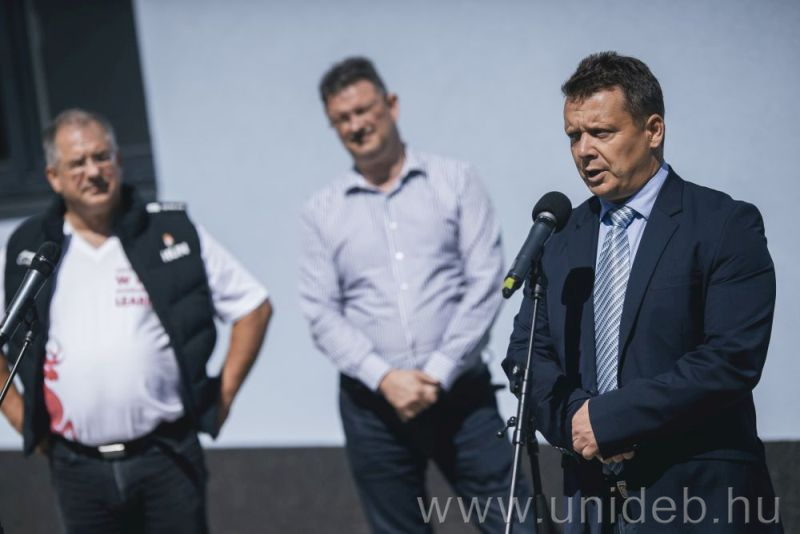 In his opening address, András Fodor said that the successful completion of the investment had been the result of a broad spectrum of cooperation, in which both Lajos Kósa and Zoltán Bács played an outstanding part. He mentioned that the chief elements of the newly installed facility were the two modern dressing rooms, the state-of-the-art multifunctional training and educational venue and the spacious communal area, which satisfy essential and important professional requirements.
Zoltán Bács highlighted that the University of Debrecen did its best to provide all the help necessary for completing the relevant tasks, in which effort the construction company KEVIÉP was also an excellent partner, while support from OTP Bank and Campus Kft. was equally significant.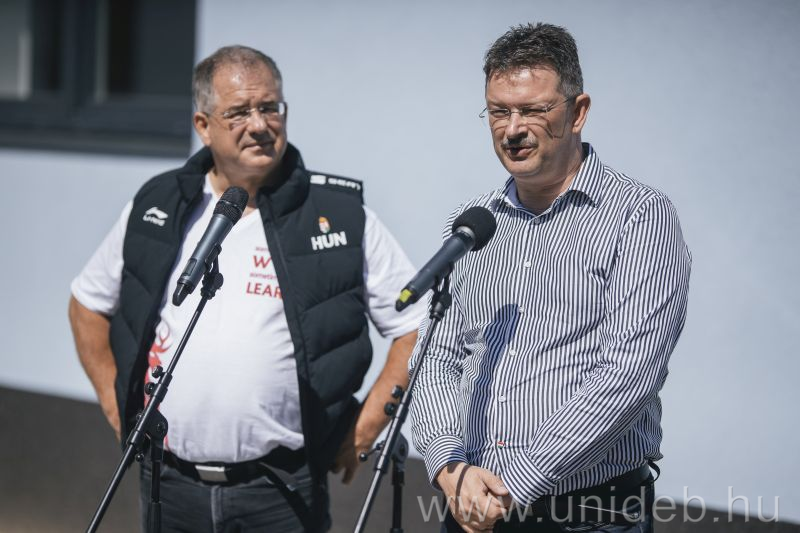 Lajos Kósa underlined the importance of the cooperation between various branches of ice sports. According to his evaluation, ice hockey has gone through impressive development but there would still be quite a lot to do in this respect in order to get to the level we desire to aim for. For the next major step, he considered the establishment of an ice hall seating at least 2500 to 3000 spectators, which he thought could be easily filled with fans. Eventually, he expressed his gratitude to the University of Debrecen for taking care of managing the adult team and wished the best to all of the athletes.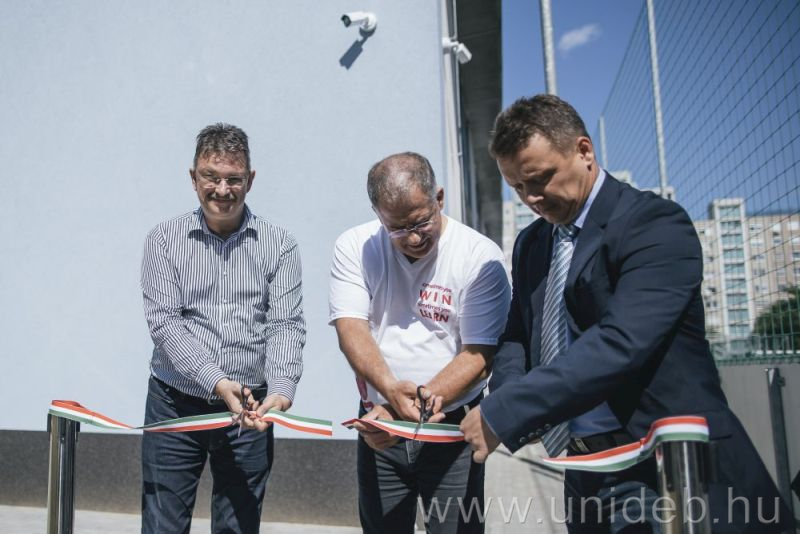 After the ribbon-cutting ceremony, András Fodor showed everybody around in the new facility the construction of which started in October 2019 and was completed just recently. As a result, the sports club has gained a total area of 420 square meters, consisting of two changing rooms of 24 square meters each, a multifunctional training room, a changing room for coaches, a medical room and doping control station as well as three office venues. The complex also houses a laundry and storage room as well as an engine-room and a separate sanitary facility. The new wing contains the changing rooms for the adult and junior teams, and the coaches will also be accommodated in a new section. It is of special importance and needs to be noted that the technical equipment and the furniture in the new venues all represent the highest level of contemporary development and design.