Ambassador Abdrasov Zsanibek, First Secretary Myrzakhanov Yedil and Second Secretary Abpassov Kuanysh were officially received by Ákos Pintér, General Vice Rector of the University of Debrecen, and Okszána Kiszil, Director for Coordination and Strategy. Following a tour of the premises in the Main Building, the vice rector gave a brief outline of the program and research profile of the University of Debrecen, highlighting the international popularity of our institution.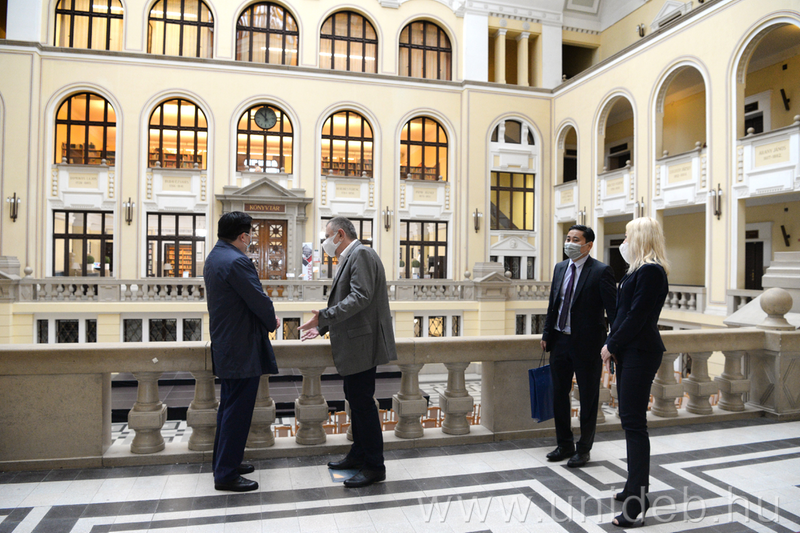 "At present, there are 123 Kazakh students at the University of Debrecen, most of whom (43 students) are enrolled at the Faculty of Engineering. Next in line is the Faculty of Science and Technology (39 students), followed by the Faculty of Medicine (14 students). Apart from these, there are several other faculties with smaller numbers of Kazakh students. We would like to hope that, as a result of the growing cooperation, this headcount will increase in the future," said Vice Rector Ákos Pintér.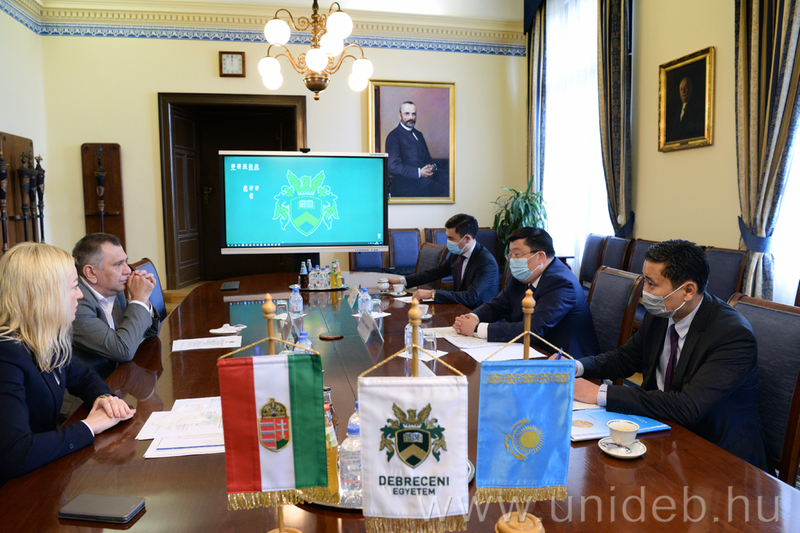 Ambassador Abdrasov Zsanibek highlighted that, during the past couple of years, the higher education institutions of the two countries cooperated primarily in the areas of economics and engineering. Now, they would like to extend this cooperation to the areas of medicine and health sciences as well as pharmacy and tourism because these sectors are developing dynamically in Kazakhstan.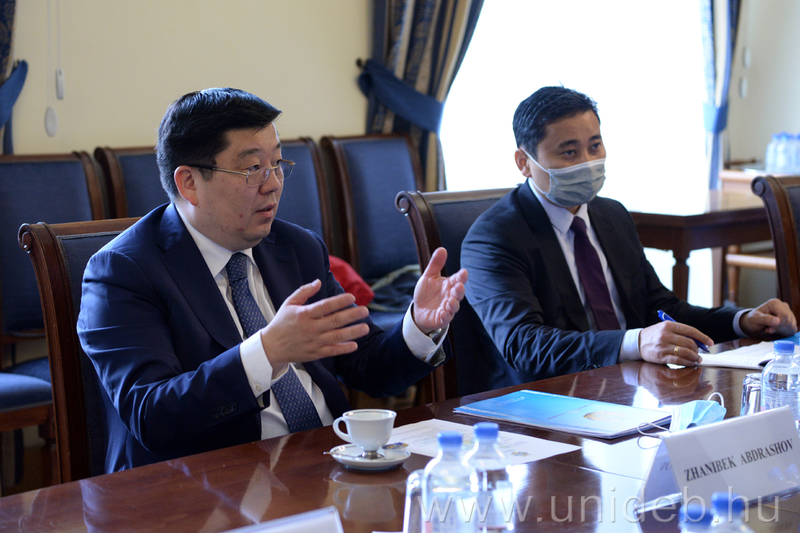 The ambassador noted the high quality of programs and research at the University of Debrecen, which has contributed to the popularity of Hungarian institutions of higher education in Kazakhstan. He also mentioned the fact that there are at least a thousand students applying for scholarships available for 250 of them in the framework of Stipendium Hungaricum, which is why they would like to increase the number of students enrolled at the University of Debrecen by all means.
According to the plans, the current cooperation may be extended to involve agreements on industrial branches programs and research projects in the future.
Press Office