Jácint Tökölyi has researched freshwater cnidarian hydras for the past ten years. Previously, the Associate Professor at the Department of Evolutionary Zoology and Human Biology of the University of Debrecen has examined the aging and outstanding regenerational features of these mysterious creatures in an approach of ecology and evolution.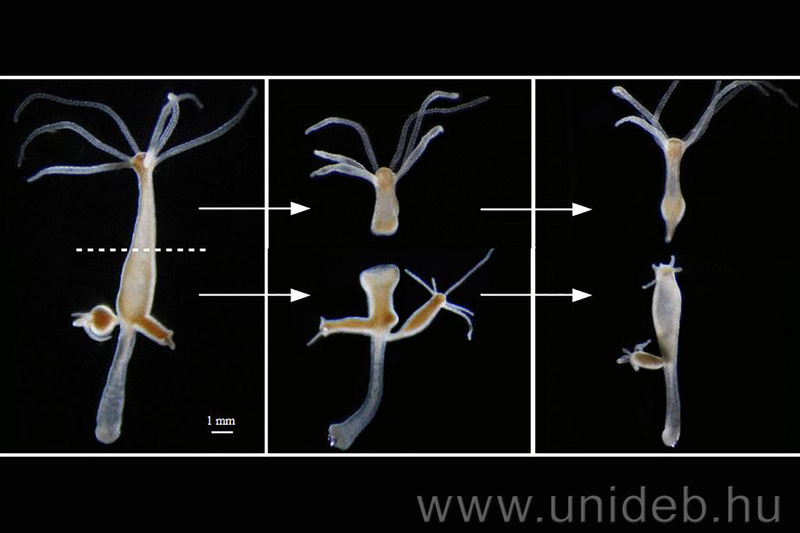 Figure 1 – Freshwater hydras are capable of a great degree of regeneration: a dissected hydra can grow new body parts to replace the ones it has lost (Photography by Hanna Révész)
"The body size of animals is a basic biological feature that influences the interactions with the environment and other living creatures. We have experienced in the case of hydras, too, that there are differences between the nutrition, reproduction, behavior and longevity of the individual specimens with different body sizes. Since we knew that, with the help of a special procedure, and due to the fact that they have a unique regenerational ability, it is possible to artificially modify their body size, we launched this series of experiments. With this procedure, we can increase or decrease the size of specimens of just a few millimeters to one centimeter by fifty percent without influencing growth. As far as we know, this is the first case when the effects of body size are examined and studied experimentally. Formerly, we have noted that specimens whose body size is decreased experimentally display reduced reproduction and have fewer offspring but their lifespan would increase," said Jácint Tökölyi to hirek.unideb.hu.
The associate professor explained that, during the course of the research project, they would examine the external and internal factors in the background of this phenomenon, such as the role of temperature, food and the microbiome, and the genetic background of body-size-dependent reproduction, metabolism and aging, as well as the potential effects of climate change on these factors.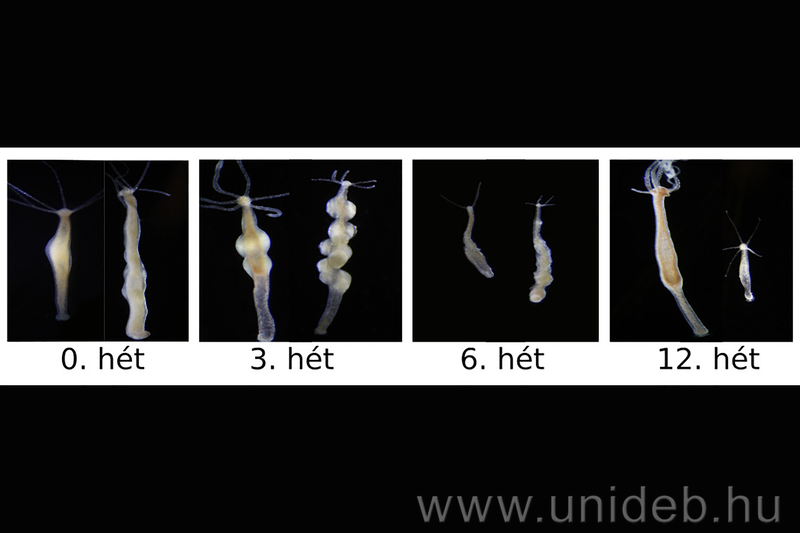 Figure 2 – Reproduction, aging and regeneration of hydras with experimentally changed body size (Photography by Erzsébet Ágnes Nehéz)
There were 64 applicants responding to this year's call issued by MTA Lendület Program. 15 of them, including 10 male and 5 female applicants, have been awarded support and funding from the academy. Jácint Tökölyi, with his application titled Biológiai allometriák kísérletes vizsgálata [Experimental examination of biological allometries], was granted support in Lendület Category I. This category is open for promising young researchers with outstanding and steadily increasing performance below 38 years of age (i.e., born after August 31, 1983), who had earned their PhD degree before September 1, 2017, and have been the recipients of support from domestic (OTKA, MTA Bolyai, or MTA Prémium) or international postdoctoral or research grants.
The objective of Lendület Program is to strengthen the domestic basis of young researchers by dynamically reforming and renewing research conducted in research institutes, universities and public institutions and by enticing excellent Hungarian researchers to return home from abroad and convincing talented researchers to stay in Hungary. Lendület Program is aimed at supporting excellence and mobility jointly; thus, its goal is to provide resources for research groups formed at host research sites to investigate new research topics. 
Press Office