For the fifth time, on Wednesday evening the University of Debrecen presented yoUDay to mark the beginning of the new semester with a monumental and spectacular stadium show that is unparalleled even at a European level. At the event, which aimed at strengthening the cohesion among university citizens, concerts were also given by star performers. At the beginning of the show, the foreign students studying at UD were greeted with the national flags of the more than 100 countries they represented.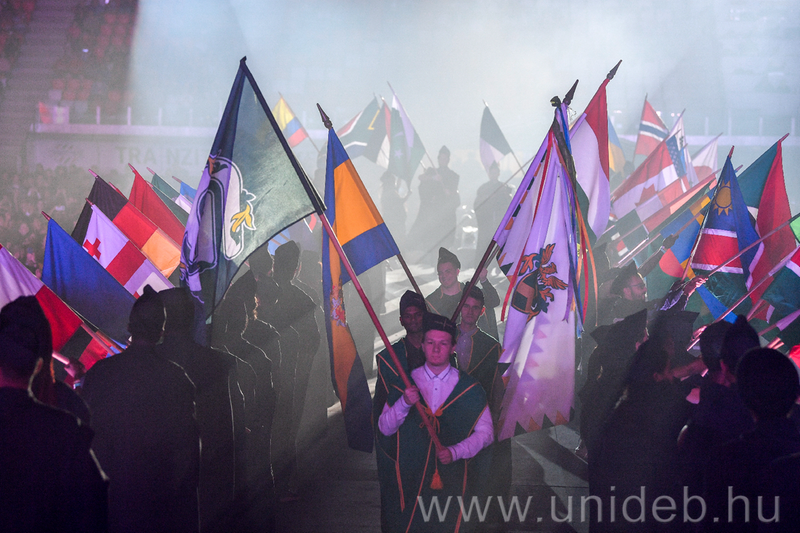 After the flag ceremony, Zoltán Bács, chancellor of the University of Debrecen gave a ceremonial speech for the 11,000 visitors. He talked about how good it felt for him to look at the crowd in front of the stage, and expressed hope that the university would also be full of life during the new semester.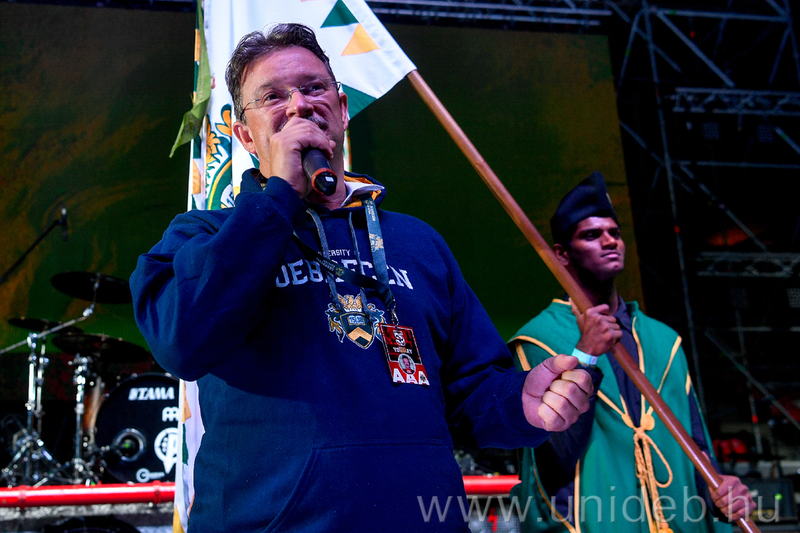 György Kossa, chairman of the Board of Trustees of the Count István Tisza Foundation for the University of Debrecen highlighted that at UD university citizens can work, study and acquire knowledge in an environment that they and the whole country can be really proud of.

István Csont, president of the Student Council of the University of Debrecen, emphasized that after a long period of online education students could finally meet in person again.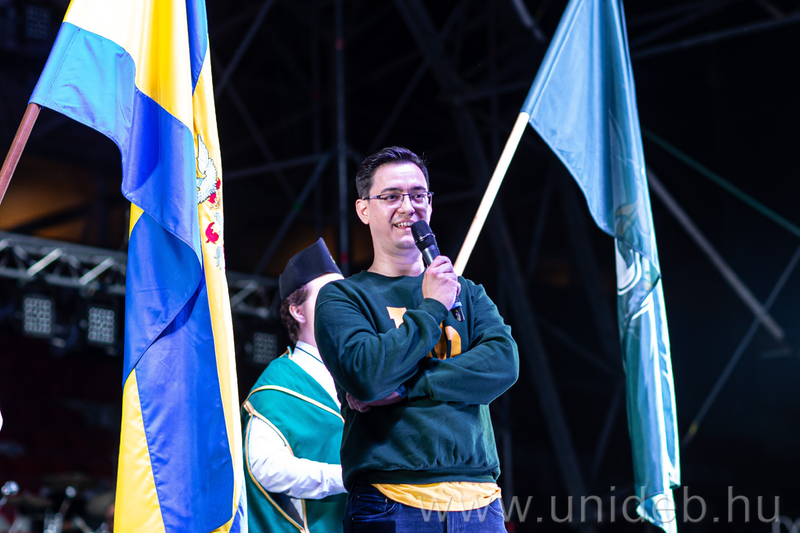 After the speeches Tankcsapda, Republic, Kati Wolf, Abrakazabra, Évi Sári, Jennifer Szirota and Máté Gudics gave concerts on the stage and its extension, which were bigger than ever before. The two speakers were the members of Animal Cannibals, the popular rap duo. A total of 200 dancers showed up on the stage in formations like the Feeling Dance and Cheerleading Club, the R&B Dance Hip Hop Dance school, the Debrecen B-boys, or the Piruett Dance Studio. Also appeared in the show athletes from the DEAC, actors and actresses of the oDEon University Theatre, members of the Choir of the Szent Efrém Primary School, winners of UDream, the online talent-seeking contest of UD, and cheerleaders of the university's sport club. Visual elements of the show included images and movies displayed on two, 110 sqm LED walls located on either side of the stage, and pyrotechnics. The 1.5-hour programme was followed by a spectacular laser show, which introduced one of the  novelties of this year's yoUDay, the stadium disco with well-known DJs, which lasted for nearly an hour.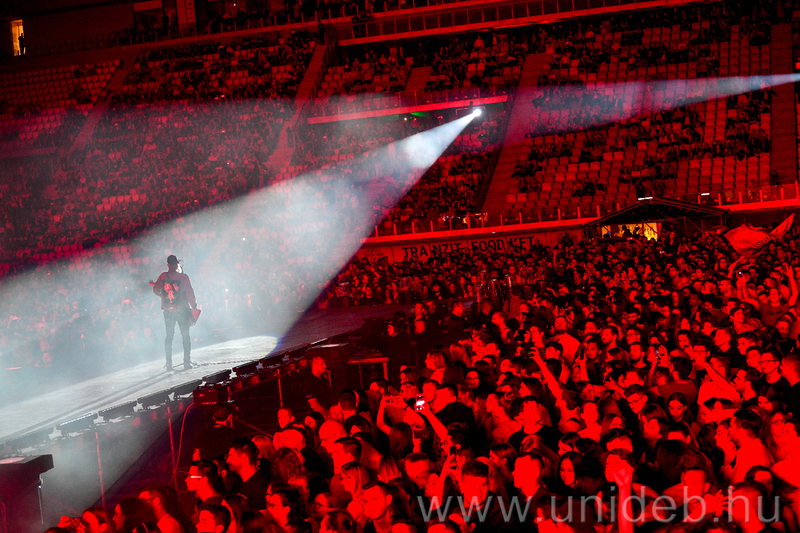 - A well-established team of hundreds of people worked for over a month to make the programme unforgettable - said Veronika Végh stage show director. She added that the main show was accompanied by equally successful programmes at the adjacent Water tower and at the Hall.
The audience loved the show. This year's yoUDay will be remembered for a long time.
Press Office - OCs