The conference that changes location every two years will be hosted this time by the University of Debrecen, starting on Wednesday. Due to the pandemic restrictions, the current event will also be held online.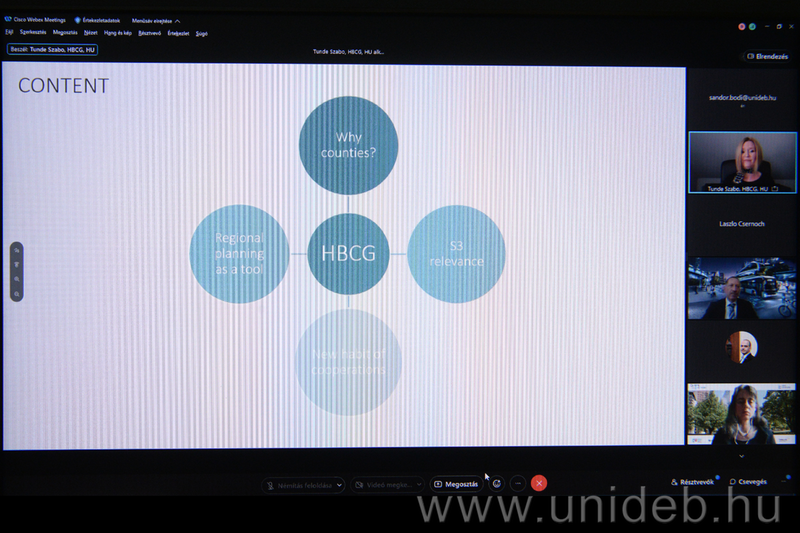 "At all CARPE conerences, a basic consideration on our part is to connect to issues relevant in the given application period and to conduct discussions during which it can become clear who may cooperate successfully in the individual application projects. The announcement and call for applications for European Union funds within the seven-year period of Horizon Europe is starting now, which is why our conference is in fact a preparation for this chance but additional central topics will also include social cooperation and the search for solutions within the thematic unit of sustainable and smart cities. The participants will discuss how the administrative system of the industrial partners, cities and surrounding regions can cooperate in the regions where the universities are located in and what kinds of resources are available there for research," said László Csernoch, Vice Rector of the University of Debrecen for Scientific Affairs, to hirek.unideb.hu.
He added that the following topics would also be covered during the discussions: issues related to modern education, methodologies, distance leaning online, keeping in touch with the students and the preparation of the appropriate teaching aids and educational materials.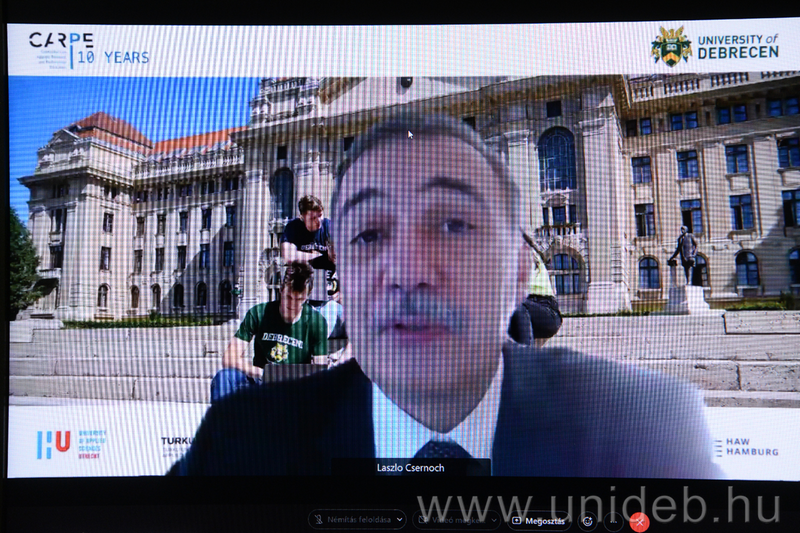 "The University of Debrecen is in a very good position, since the dominant institutions of the given area are connected in the consortium. The member institutions have found in UD a university where the teaching and examination of technical, IT and social issues are conducted at a high level. The organic integration of UD into CARPE in several fields could be relatively easy, and quite a few projects have turned out to be successful in this consortium for us," said László Csernoch.
A rektorhelyettes elmondta: az alkalmazott kutatásokat vállalati háttér nélkül nem lehet megvalósítani, ezért a konzorciumban résztvevő mindegyik egyetem szoros partneri hálózattal rendelkezik, bevonják az ipari szereplőket a pályázatokba, kutatásokba és az együttműködési elképzelésekbe.
Az eseményen a résztvevő egyetemek és ipari partnerek képviselői projektjavaslatokat tesznek, többek között az egyészségügy és az informatika összekapcsolása, a betegellátás automatizálása, a járműipari fejlesztések, a tömegközlekedés, a közlekedési morál átalakítása is szóba kerül a vándorkonferencián.
A Debreceni Egyetem 2015-ben csatlakozott a CARPE (Consortium on Applied Research and Professional Education) kutatói konzorciumhoz, melynek olyan finn, spanyol, német, skót, holland, portugál egyetemek is a tagjai, amik az alkalmazott kutatások és az oktatás terén működnek együtt, az adott régió, illetve az unió által megfogalmazott környezetvédelmi, városfejlesztési, műszaki, sportolási kérdésekben nyújtanak be pályázatokat, segítve ezzel a szűkebb régió és az EU fejlődését.
Sajtóiroda - BZ