Last week's week-long world championship saw almost 250 players from 18 countries compete in the tournament.


 
Kinga Bágyi, a former multiple world tennis champion, came out on top in all three events this year, in singles, women's doubles and mixed doubles, in her category 50+. She achieved this result in doubles with Austria's Katrin Bermoser and in mixed doubles with László Orosz.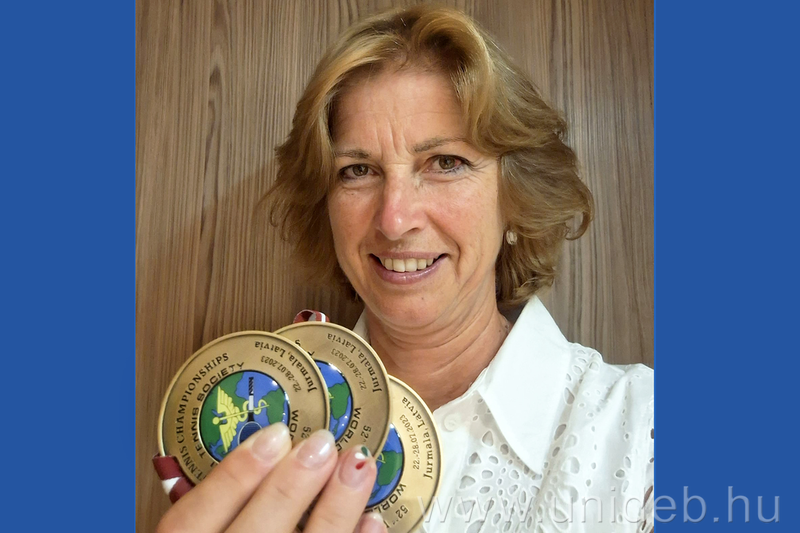 - These are probably the most precious World Championship gold medals of my life. It was a week of fierce matches. For the first time since my cruciate ligament rupture six years ago, I felt that I was in really good shape both mentally and physically. We managed to turn both doubles finals around from what looked like hopeless situations. The mixed doubles match was particularly interesting, as we started outside on clay and then had to continue the battle inside on hard court at 1/6 1/3 due to bad weather. It was this unexpected situation that turned the match around for us: we won 1/6 7/6(5) 10/6. It took us minutes to believe that we had won and that we were world champions. I am grateful and thankful to my partners for this wonderful experience," said Kinga Bágyi, who has been playing tennis since childhood.
Hungary was represented by a total of five athletes, including two outstanding players from Debrecen, Endre Misley, a retired obstetrician-gynecologist from Budapest, Ákos Pethes, an orthopaedic surgeon, and Péter Rák, a dentist from Sopron, but with ties to Debrecen.
 
- The Hungarians came home with a total of 5 gold, 1 consolation gold, 1 silver and 1 bronze medal, and our men's Nation's Cup team finished in the top 8 - said László Orosz, who has also been playing tennis since childhood and is currently a member of the DEAC Old Boys.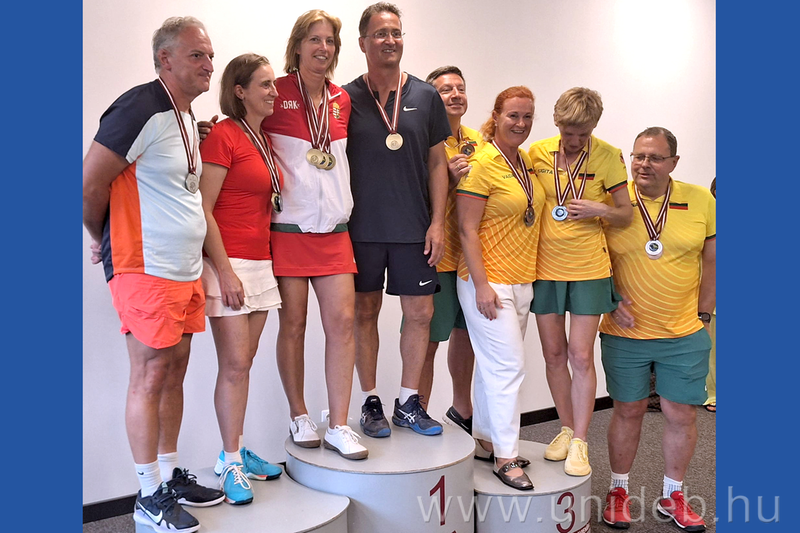 Next year, the World Doctors Tennis Championships will be held in Budapest. The vote was very close, with Hungary winning 9:8 against Turkey.

Press Centre - OCs